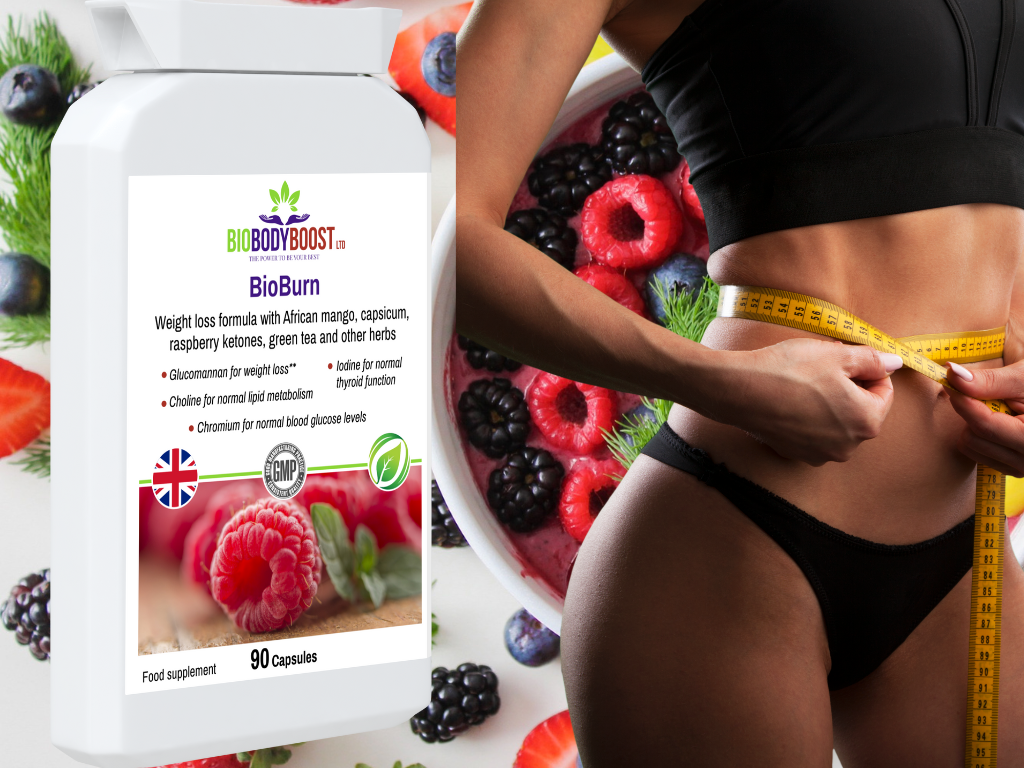 BioBurn Glucomannan Raspberry Combination
1. Combines 11 herbs and nutrients for energy, metabolism, and thyroid support.
2. Aids weight management when paired with exercise and a balanced diet.
3. Ingredients support weight loss, lipid, and carbohydrate metabolism.
4. Take 2 capsules, 2-3 times daily before meals.
5. Vegetarian and vegan-friendly, each pot contains 90 capsules.
See More
Highly Rated Products
Regular price
Sale price
$21.00
Unit price
per
Maca Me Happy
Maca root, herbal and mineral combination
Maca root – 3000mg
With herbs and nutrients (ginkgo biloba, Panax ginseng, ginger root, L-Arginine, damiana leaf and organic black pepper)
With zinc
Fertility and reproduction
Testosterone levels
Immune system
Suitable for vegetarians and vegans
See Maca Me Happy